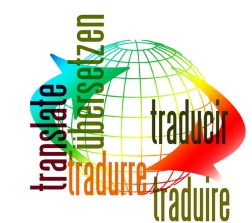 Samedi 23 Avril
de 14h à 17h

It has been said that a translator, despite their best efforts, is always a traitor to some degree. While this may be true, there is a renegade movement in literary translation to turn treachery into creativity. In this workshop, we'll examine the ideas behind ''creative mistranslation'', and explore creative mistranslations of Baudelaire's Fleurs du mal (Flowers of Bad, Flowering Mall). Then we'll roll up our sleeves, choose a text, and do with it what we will, individually or in small groups. Finally, those who wish to can share their results.
So come all yee translators, traitors, creatives, and anyone simply interested in how translation works. Previous experience with translation is not a prerequisite, but some  of English and/or French is required.
On dit qu'un traducteur, malgré ses meilleurs efforts, est toujours un traître. Bien que cela puisse être vrai, il existe un mouvement renégat dans la traduction littéraire ayant pour but de transformer la trahison en créativité. Au cours de cet atelier, nous examinerons les idées fondamentales de la « mauvaise traduction créative » et nous explorerons brièvement les mauvaises traductions créatives des Fleurs du mal de Baudelaire. Puis nous nous mettrons au travail à partir d'un texte de notre choix, en travaillant individuellement ou en petits groupes. Enfin, ceux qui le souhaitent pourront partager leurs résultats.
Atelier ouvert aux traducteurs, traîtres, créatifs, et tous ceux qui sont simplement intéressés par le fonctionnement de la traduction. Il n'est pas nécessaire d'avoir une expérience de la traduction, mais une certaine connaissance de l'anglais et/ou du français est nécessaire.
Atelier en anglais /in English
Durée : 3h
Tarifs :  Participation libre
Réservation conseillée (places limitées) : 04.90.84.04.03.
Théâtre Au Chapeau Rouge
25 -34-36 rue du Chapeau Rouge
84000 Avignon