Jeudi 28  Avril
A 19h
Atelier en anglais
Atelier d'écriture et de partage, animé par Constance Bradburn
L' Avignon Writers' Group se réunit régulièrement pour partager des écrits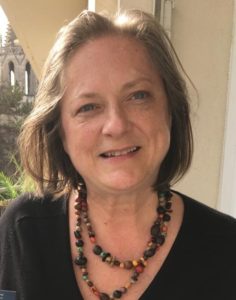 dans une ambiance de soutien, stimulante et créative. Dans cet atelier, nous allons faire ensemble un petit exercice d'écriture, suivi d'une lecture de quelques textes écrits par nos membres que nous allons discuter ensemble.
Constance Bradburn, fondatrice du Avignon Writers' Group, partagera son expérience des bénéfices d'un groupe d'écriture ainsi que des conseils pour fonder le vôtre.
Writing workshop and feedback session, hosted by Constance Bradburn
The Avignon Writers' Group meets regularly to share and discuss our work in a stimulating, supportive setting. In this workshop, we invite you to join us in a short writing exercise followed by members reading a few pages of their work, which we will workshop together.
Constance Bradburn, founder of the Avignon Writers' Group, will talk about the benefits of writing groups and will give some ideas on how to set up your own.
Atelier en anglais
Bon niveau d'anglais requis
Gratuit
Réservation conseillée : 04.90.84.04.03 ou asso.chapeau.rouge@hotmail.fr

Local billetterie du théâtre Au Chapeau Rouge


25 rue du Chapeau Rouge
84000 Avignon